Intuitive Development 101
October 6 @ 9:00 am

-

10:30 am

MST

$133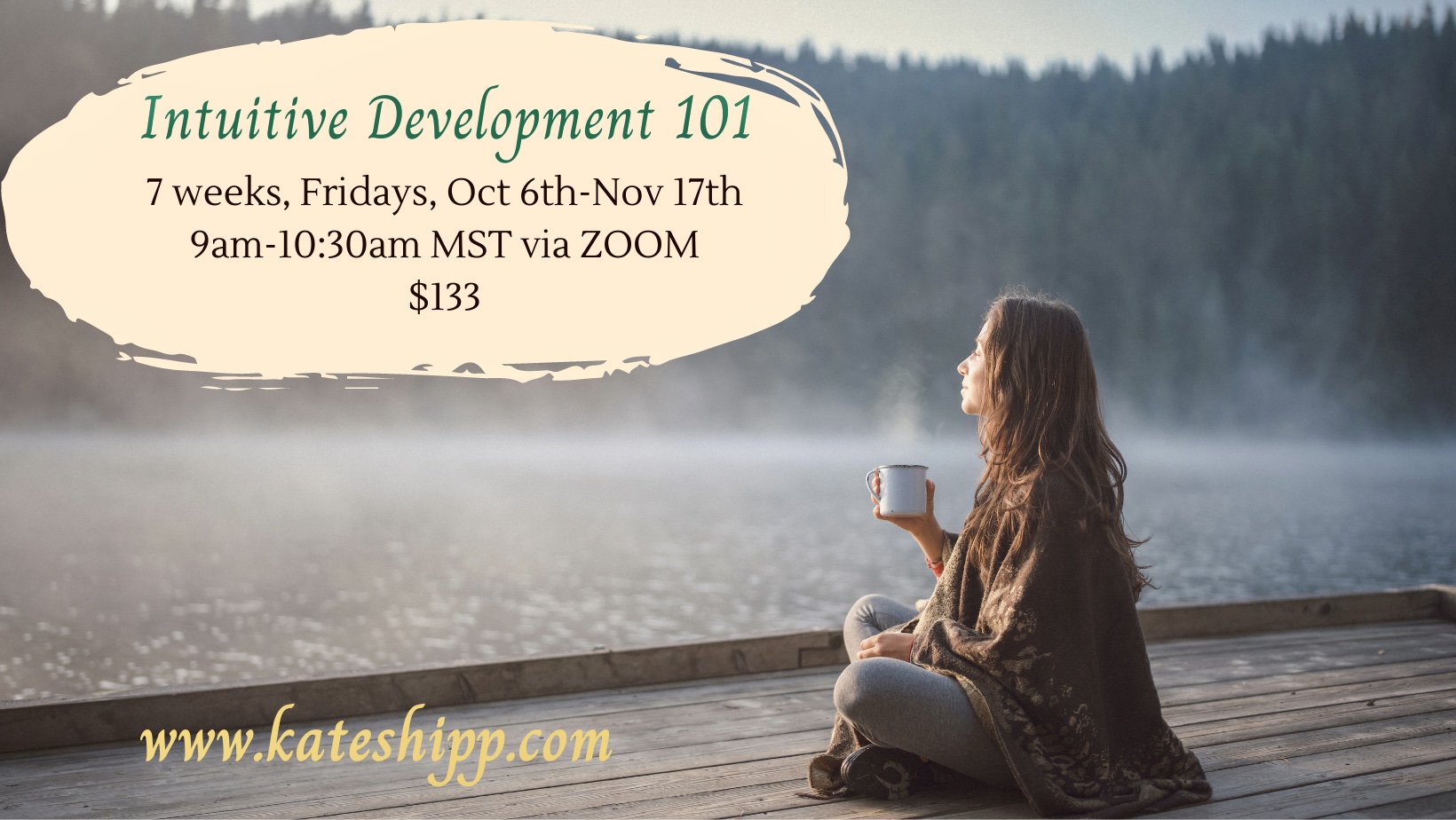 Unlock the hidden potential of God-given gifts within you through the Intuitive Development 101 course. Embark on a transformative journey to understand and enhance your intuitive abilities, from clear seeing and hearing to feeling and knowing. Over the course of seven weeks, you'll dive deep into the world of intuition, exploring various aspects like empathic insights, remote viewing, and the power of intuitive prayer. Each session is thoughtfully designed to provide you with practical techniques, insights, and exercises that can be seamlessly integrated into your daily life. Whether you're a beginner or seeking to amplify your existing intuitive skills, this course offers a comprehensive exploration of intuition, guiding you towards greater self-awareness and empowered decision-making. Join us and uncover the magic that lies within your intuitive potential.
Week 1: Introduction to Intuition and Exploring Intuitive Abilities
Getting Started: Dive into understanding the course structure and objectives.
Decoding Intuition: Delve into the concept of intuition's significance in personal growth and decision-making.
Exploring Intuitive Abilities: Learn about intuitive abilities like clear seeing, clear hearing, clear feeling, and clear knowing.
Week 2: Enhancing Clarity of Perception and Auditory Insights
Deepening Insight: Concentrate on honing clear seeing abilities and harnessing visual insights.
Sharpening Auditory Skills: Refine clear hearing abilities to tune into auditory intuitive experiences.
Guided Visualization: Join us for a guided visualization to heighten your skills in clear seeing and clear hearing.
Week 3: Understanding Emotional Sensations and Inner Knowing
Connecting with Sensations: Discuss clear feeling abilities, interpreting emotional and energetic sensations.
Navigating Inner Knowing: Uncover the power of clear knowing to distinguish intuitive insights from ordinary thoughts.
Practical Application: Engage in sensory-based activities to foster your proficiency in clear feeling and clear knowing.
Week 4: Exploring Olfactory Insights and Expanding Perception
Unveiling Scents of Intuition: Dive into clear smelling abilities, granting access to olfactory intuitive information.
Beyond the Senses: Discover telemetry and remote viewing, expanding your ability to gather information beyond typical senses.
Practical Exercises: Engage in hands-on exercises to explore clear smelling, telemetry, and remote viewing.
Week 5: Navigating Empathic Abilities and Emotional Balance
Journey into Empathy: Explore empathic abilities, allowing understanding and feeling of others' emotions and energies.
Balancing Empathic Insights: Manage empathic challenges and acquire strategies to maintain emotional equilibrium.
Setting Boundaries: Dive into techniques for setting healthy boundaries, ensuring emotional well-being in empathic interactions.
Week 6: Spiritual Connection and the Role of Intuitive Prayer
Spiritual Exploration: Delve into the role of prayer and spirituality, connecting with higher guidance and inner wisdom.
The Art of Intuitive Prayer: Discover intuitive prayer, learning to listen for guidance during moments of spiritual connection.
Guided Prayer Experience: Participate in a guided intuitive prayer session to experience the transformative potential of intuitive prayer.
Week 7: Embodied Intuition and Integrating Insights
Embodied Wisdom: Explore embodied intuition, the physical manifestations of intuitive insights.
Seamless Integration: Focus on integrating intuitive abilities into daily life, enhancing decision-making, and fostering personal growth.
Reflect and Share: Reflect on the journey, providing an opportunity to share your progress and insights.
Intuitive Development 101
Fridays, Oct 6th – Nov 17th
9am-10:30am MST via ZOOM
$133
recordings will be emailed out
Register Here:
Intuitive Development 101