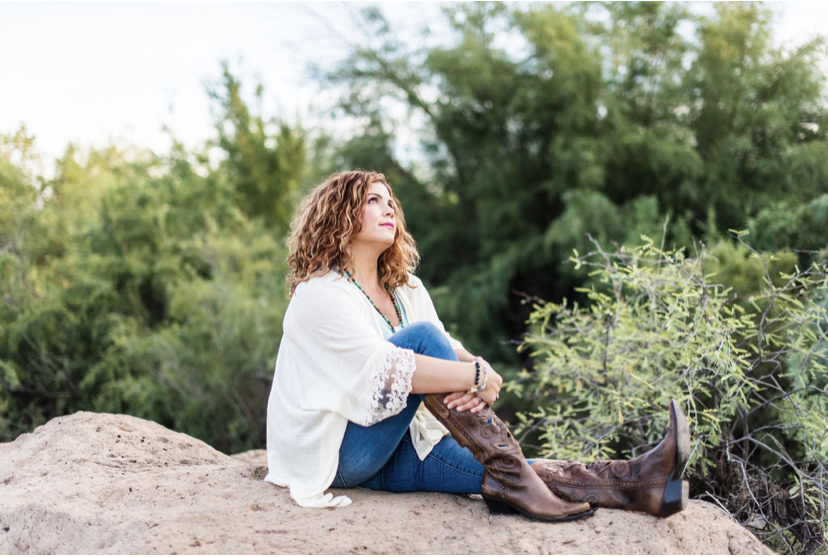 Many years ago, I started on a journey to discover who I really am, longing to seek truth and healing for my aching heart, previously suffering with the daily effects of Complex PTSD. I was blessed with a beautiful life on the outside, while on the inside I felt empty, facing the world with many masks, living each day in anxiety and fear. I never felt good enough, and was always looking for ways outside myself to find fulfillment in my world. It was exhausting.
Maybe you can relate?
From a young age, intuitive holistic therapies and spiritual teachings have been a large part of my life. I worked with various healers and shamans, learning about meditation, self-awareness, natural remedies, the chakras and the energy body. I was blessed to learn that if our mind, body, and spirit are not in alignment, physical manifestations happen in our bodies in the form of dis-ease. This disease is simply a messenger of imbalance and disharmony in your being.
After having my first child, I needed a practice to help relieve stress and anxiety. I attended my first yoga class and finally found that alignment. Over several years and 1000s of hours of training, experience, and hard work, I was blessed to be working full-time doing what I love every day, working as a yoga therapist, reiki master teacher, and intuitive coach.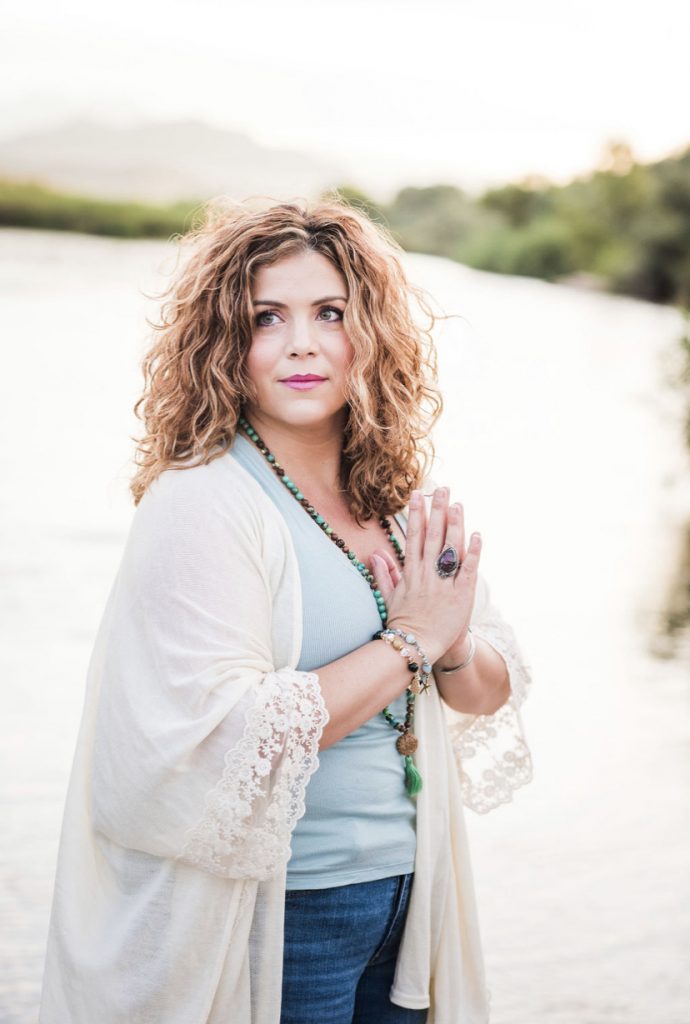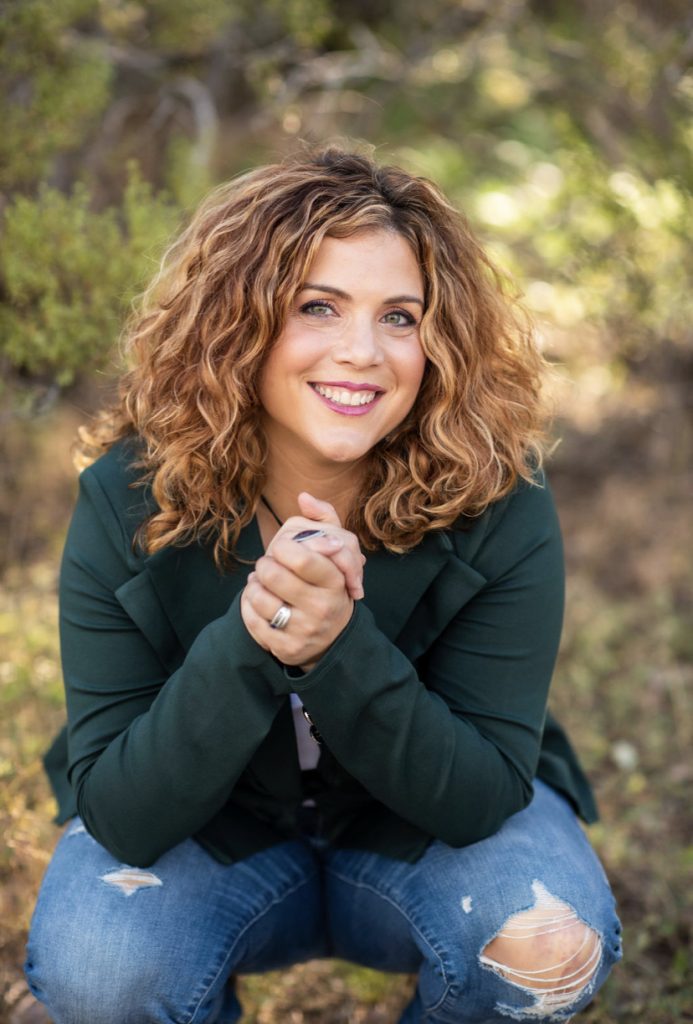 At about that same time, the deepest held traumas in my body surfaced, some I did not even remember, resulting in a diagnosis of Complex PTSD, followed by 5 years of intense healing to reveal a new way of living. I had no idea I was living in the dark until I finally experienced life in the light.
It was blinding and brilliant, and honestly, kind of scary at first. This life of love revealed a world of beauty, that I am still reveling in the miracle of choosing to forgive and heal. As I explored, healed, and integrated my inner world, my outer world began to shift in miraculous ways. It was difficult, transformative, and empowering!
By doing my deep inner work, and integrating past traumas, I realize that peace, joy, and love exist within and around me at all times. I integrate the teachings of Jesus and yogic philosophy into my daily life, remembering that we are meant for a life of great love. By cultivating conscious choices, and surrendering to God's will, your experience of life has the potential to be one of unimaginable glory.
I will meet you where you are at all times, and teach you to create mindful steps forward to bring you where you want to be. The practices will empower you to cultivate safety within your body, and guide you to embrace your shadows by removing the veils of shame darkening your light.
My promise to you is to hold a safe, compassionate space for you to remember your wholeness, to see yourself from the lens of worthiness and grace, to embody your birthrights of peace and joy, and to fully thrive!
I work privately with clients, remotely or in-person. I also offer group courses, mentoring programs, and retreats. I teach in small or large groups on how to use embodiment to overcome trauma and build resiliency, faith-based recovery, and how hope is essential for healing.
I would love the opportunity to work with you. Contact me to schedule a discovery call.
It is my hope that you will take the journey inward to discover, embody, and integrate the tools and practices needed to live a life you love!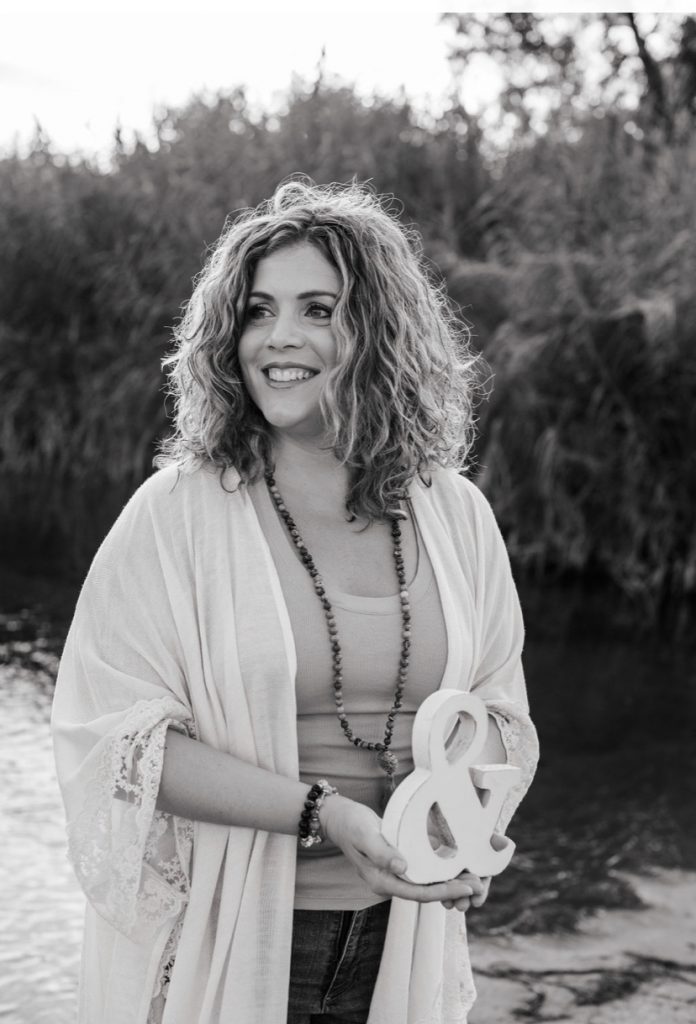 Kate Shipp is a life-long seeker of Truth and Love. She is a Certified Yoga Therapist by the International Association of Yoga Therapists. She holds an ERYT500 and continuing education provider title through Yoga Alliance. She is also a Reiki Master Teacher, Spiritual Coach, and Yoga Teacher Trainer. She specializes in working with clients in recovery from C/PTSD, trauma, chronic pain, depression, anxiety, and other health imbalances. She blends yoga therapy, energy medicine, and intuitive coaching to help her clients find a deep well of peaceful safety inside, reclaiming their joy, and remembering their wholeness. Her work is done in-person or remotely, and can be combined with other approaches of medicine and wellness. Kate is a best-selling author of two compilation books and a motivational speaker. She is the founder and creator of The Shipp Method TMShe holds a B.S. in Marketing from Arizona State University. Her work as a yoga therapist was featured in a documentary called, The Box: Out of the Impossible, a story of recovery from horrific trauma and abuse. Her greatest joys are her two children, and the soul love of her husband. Her dog and cats complete her family. She grounds herself in faith, and cherishes the magic and joy in the ordinary moments.